Studio Kura Exhibtion Documentation, saddle-stitch booklet, 148 x 210mm

家の壁には、新しい瞬間が絶えず存在し経験が蓄積されています。本展では滞在住居の未知の歴史を観察し考察していきます。 壁を通ってきらめく、凍ったクレッシェンド」は、私たちの日常生活で起こる目に見えない物語への称賛です。私たちの家の壁に守られた語られていない話は、公にされずに存在しているのです。

Upon arriving in Itoshima I began having recurring dreams of two Japanese children. Curious about this anomaly, I began asking locals about the house I was staying in. Unfortunately, no one knew much about the family who had lived there previously. This further ignited my imagination. 'Shimmering through the Walls' considers the unknown history of the residence. A tribute to the countless stories that have occured within the walls of the premesis. Events that remain undisclosed but are ingrained in the fabric of the house - weaving a fascinating and mysterious tapestry.

Notes:

1. I had a dream we were talking with our mouths closed.

2. Not all histories are recorded through language.

3. A scar is a trauma remembered by the body.

4. One morning I got up and drew the walls.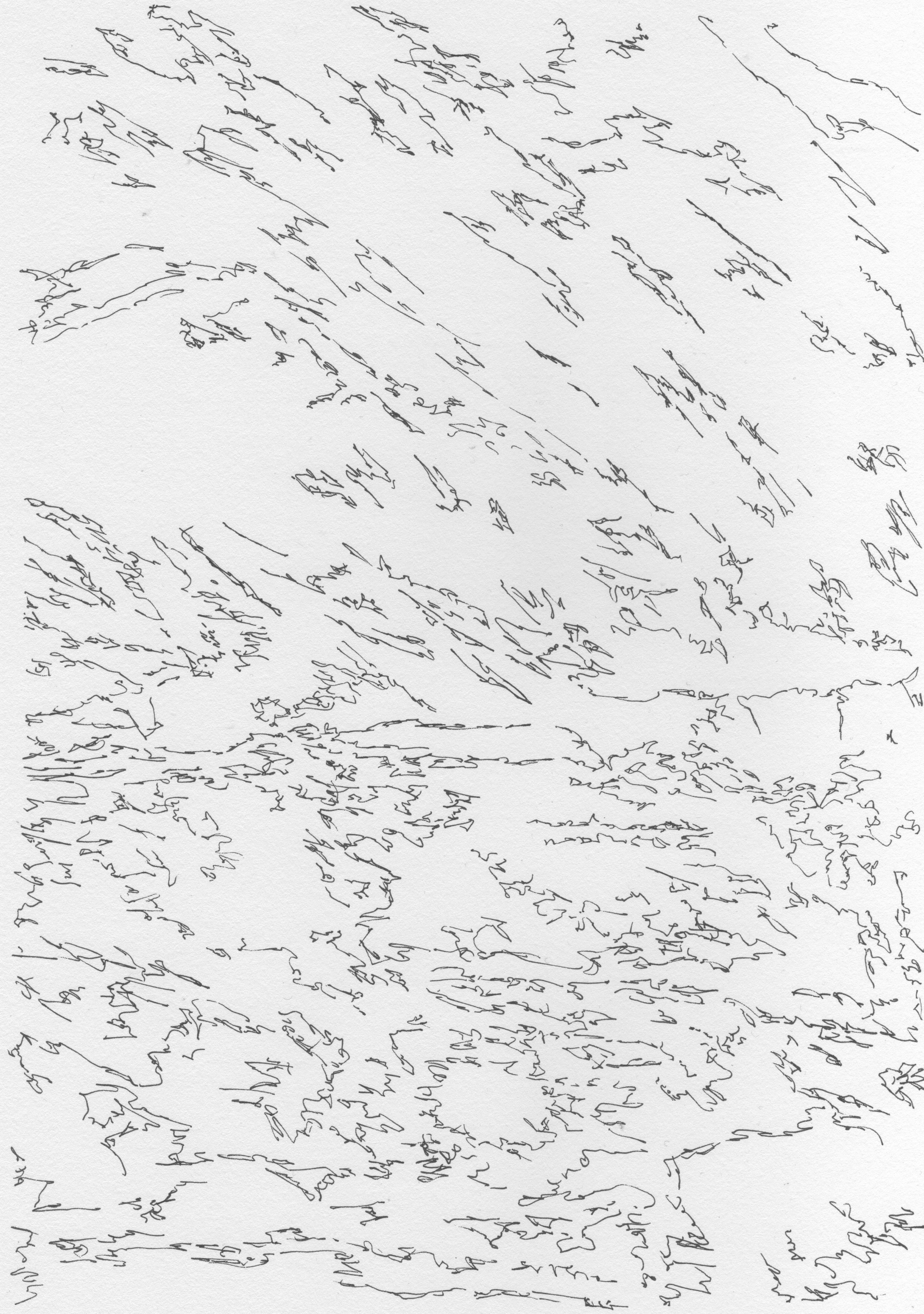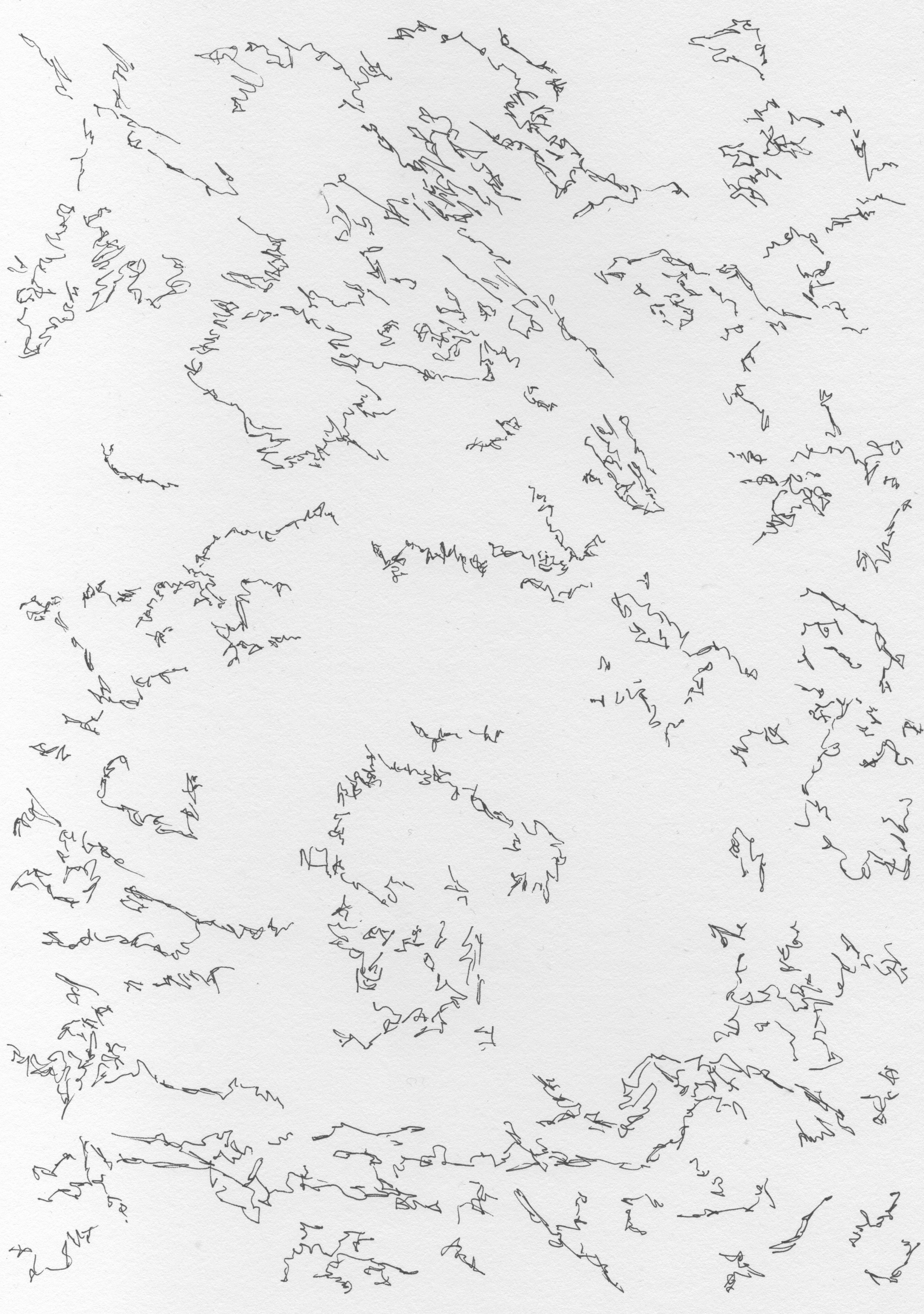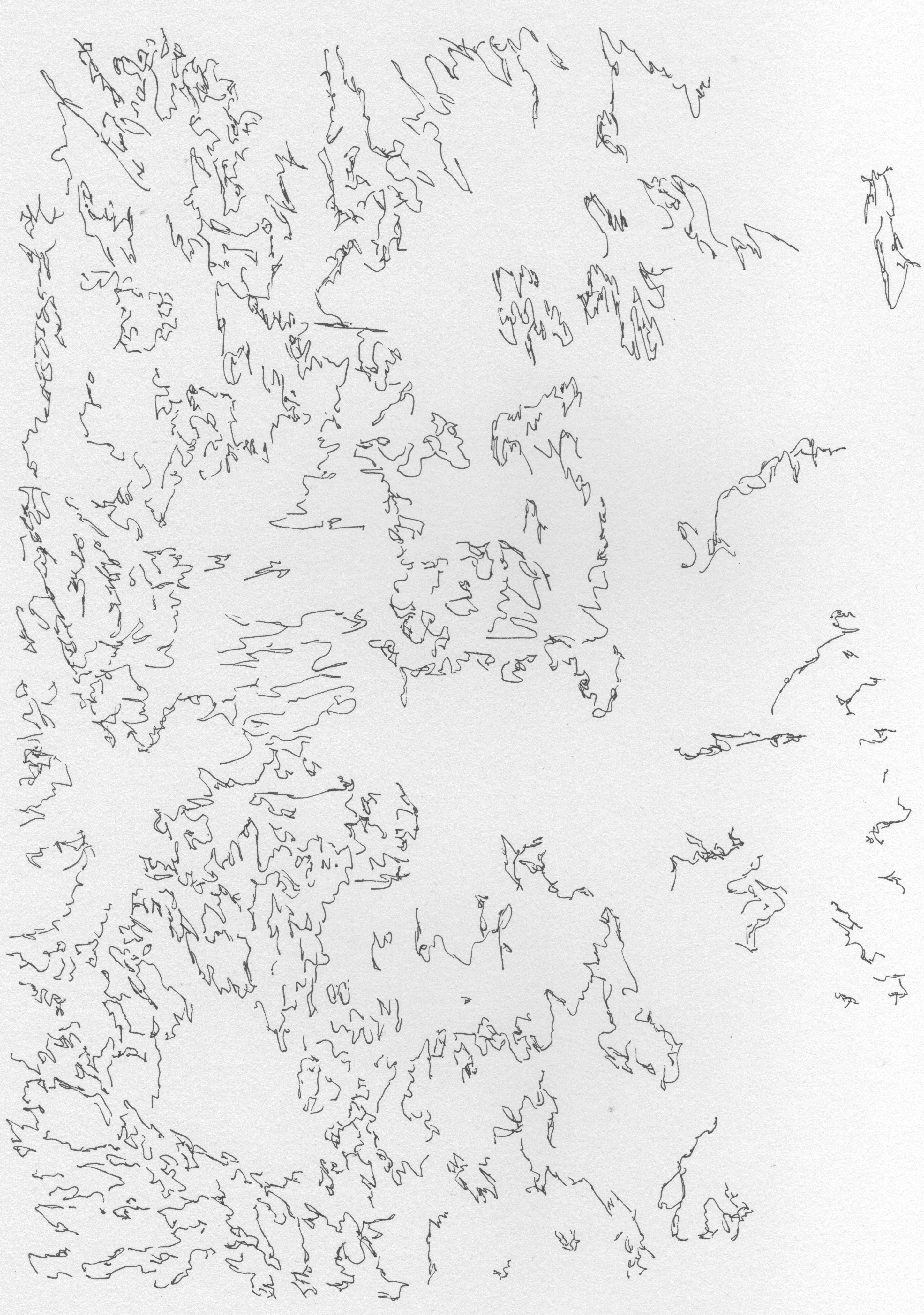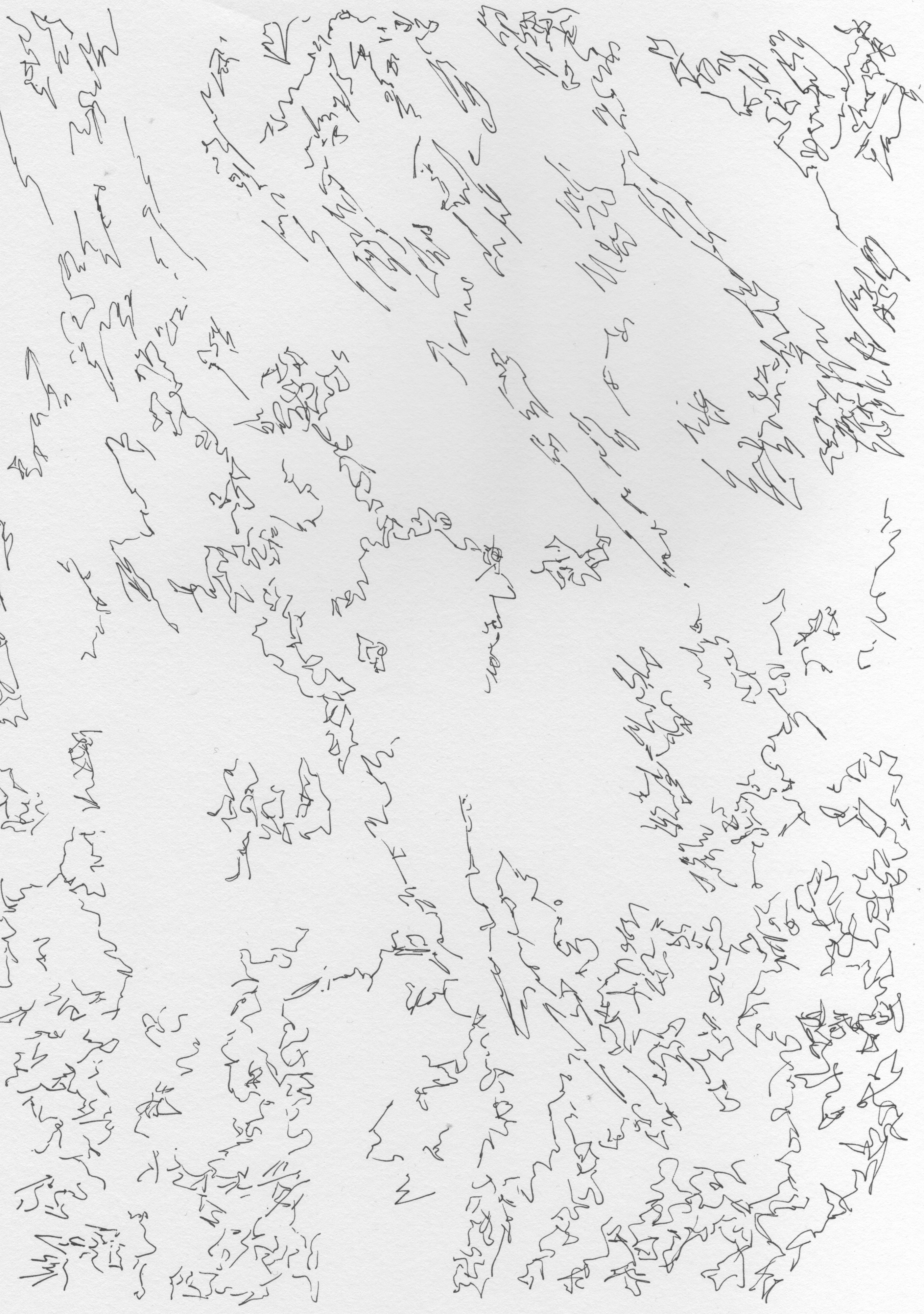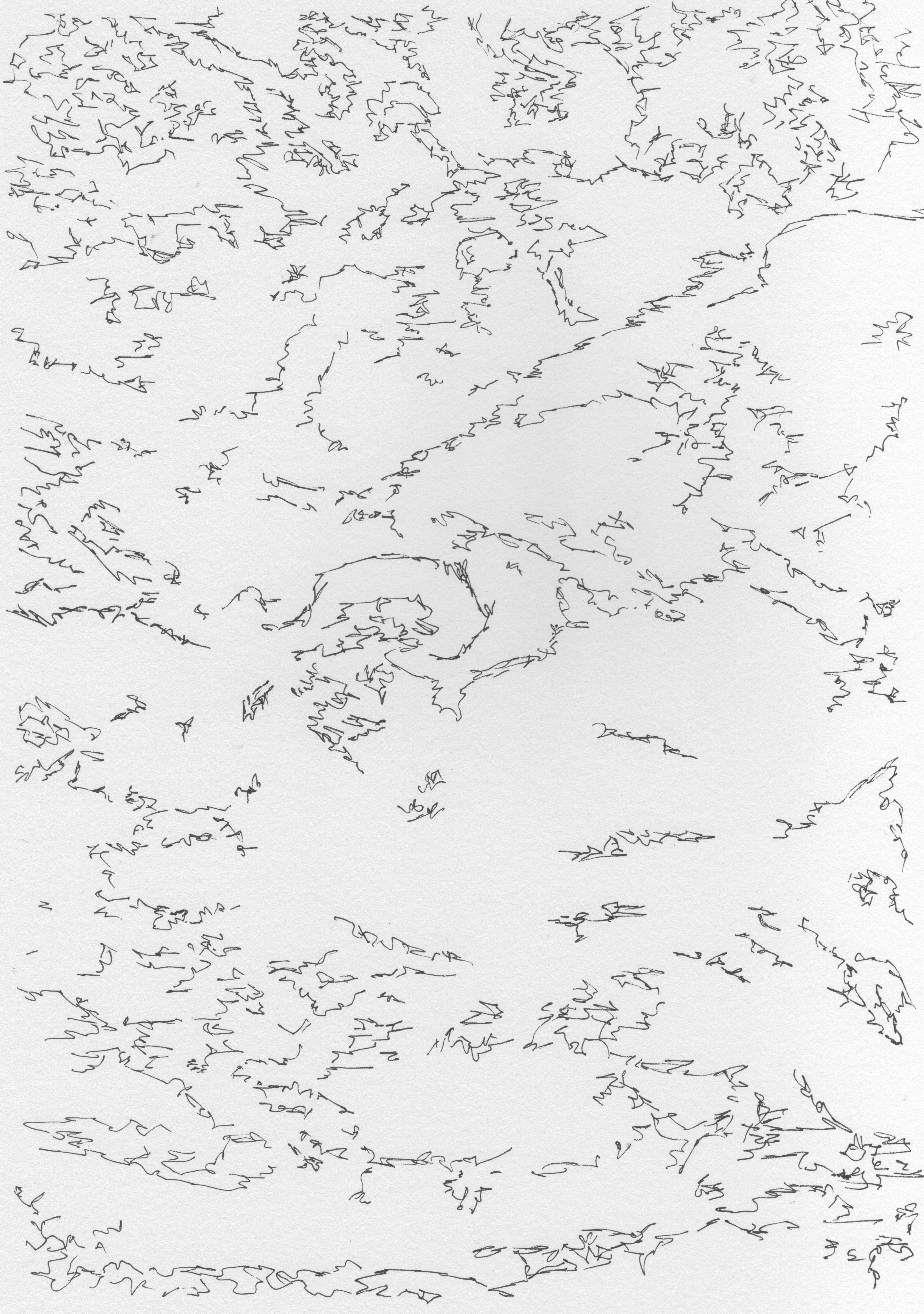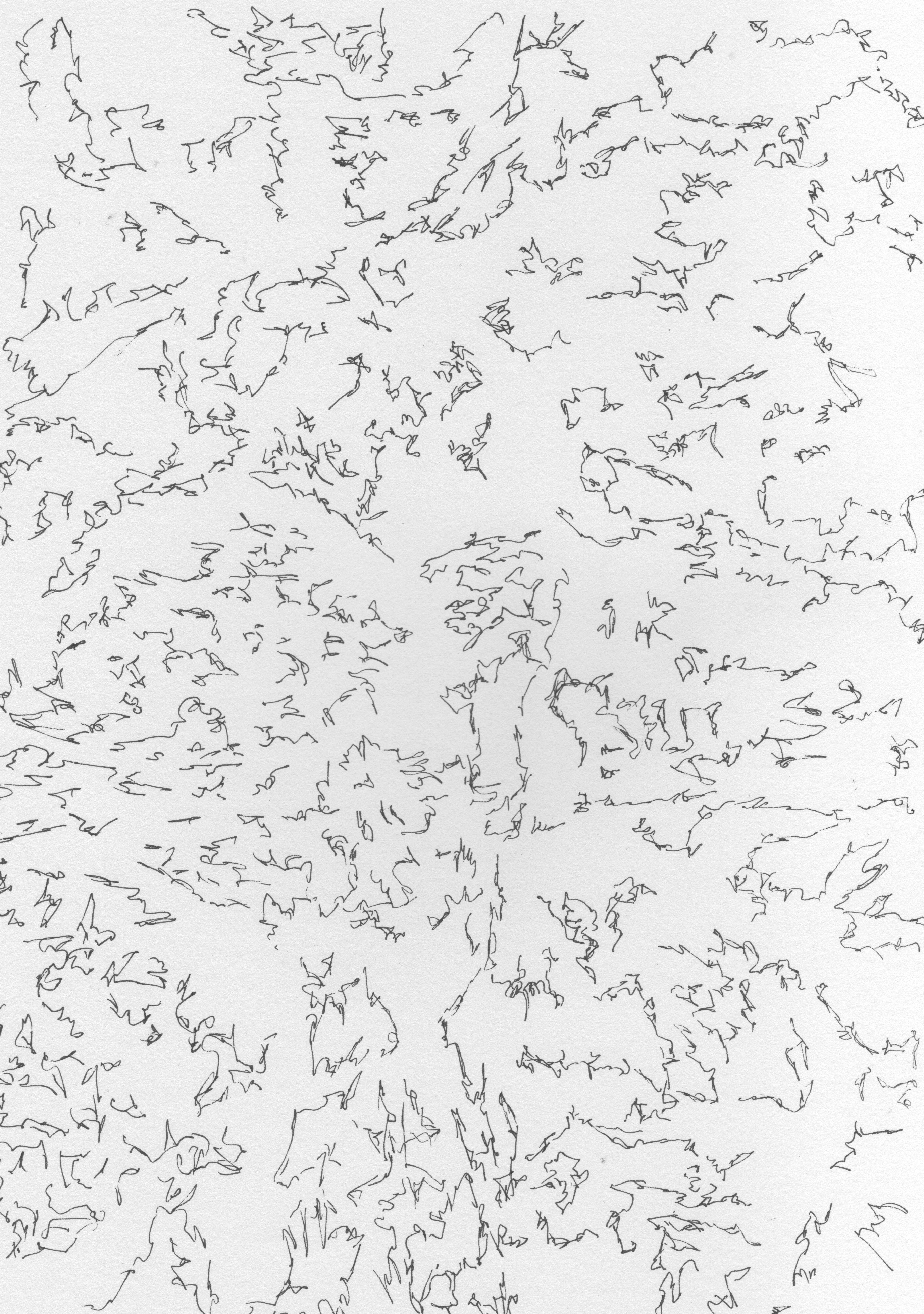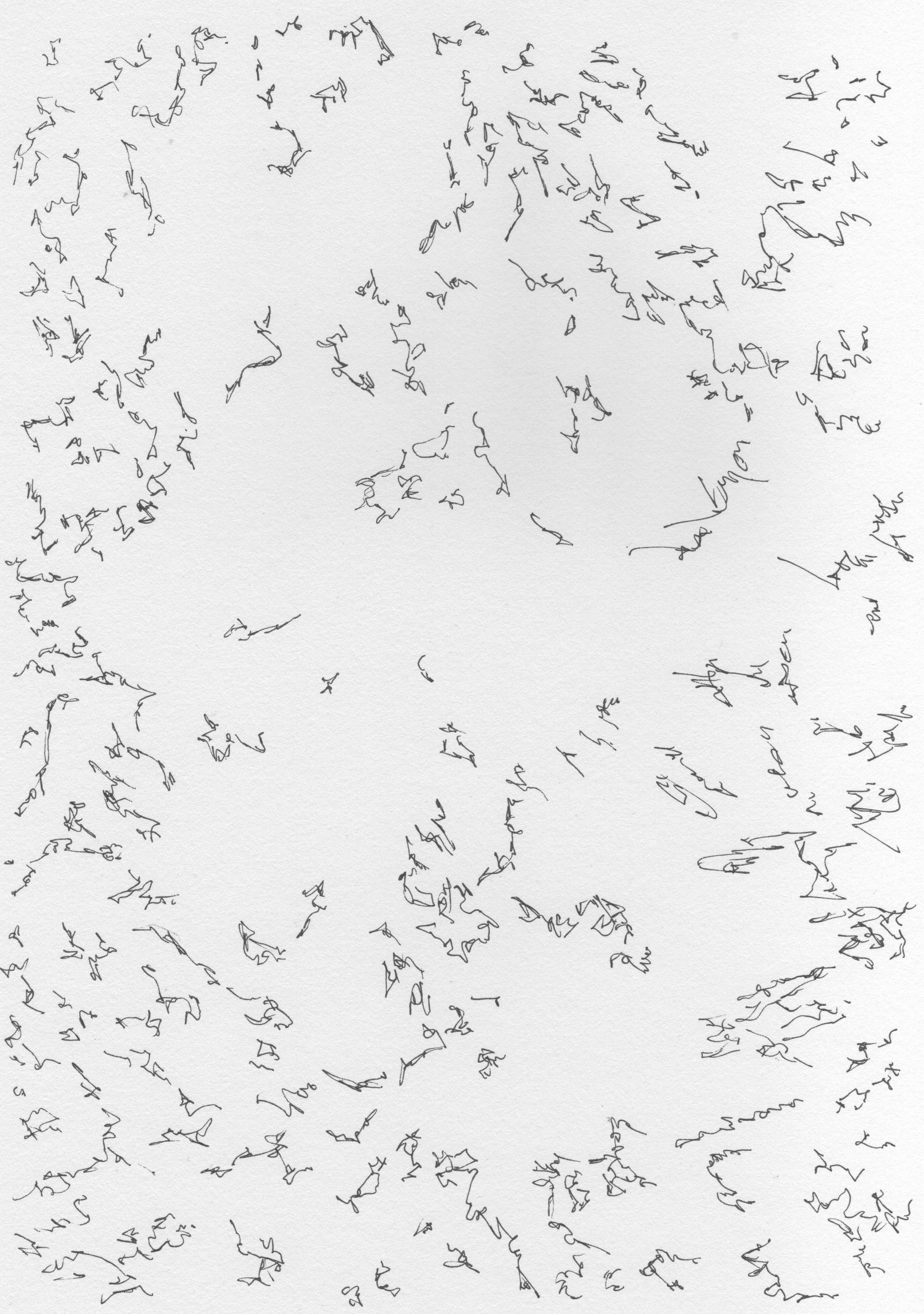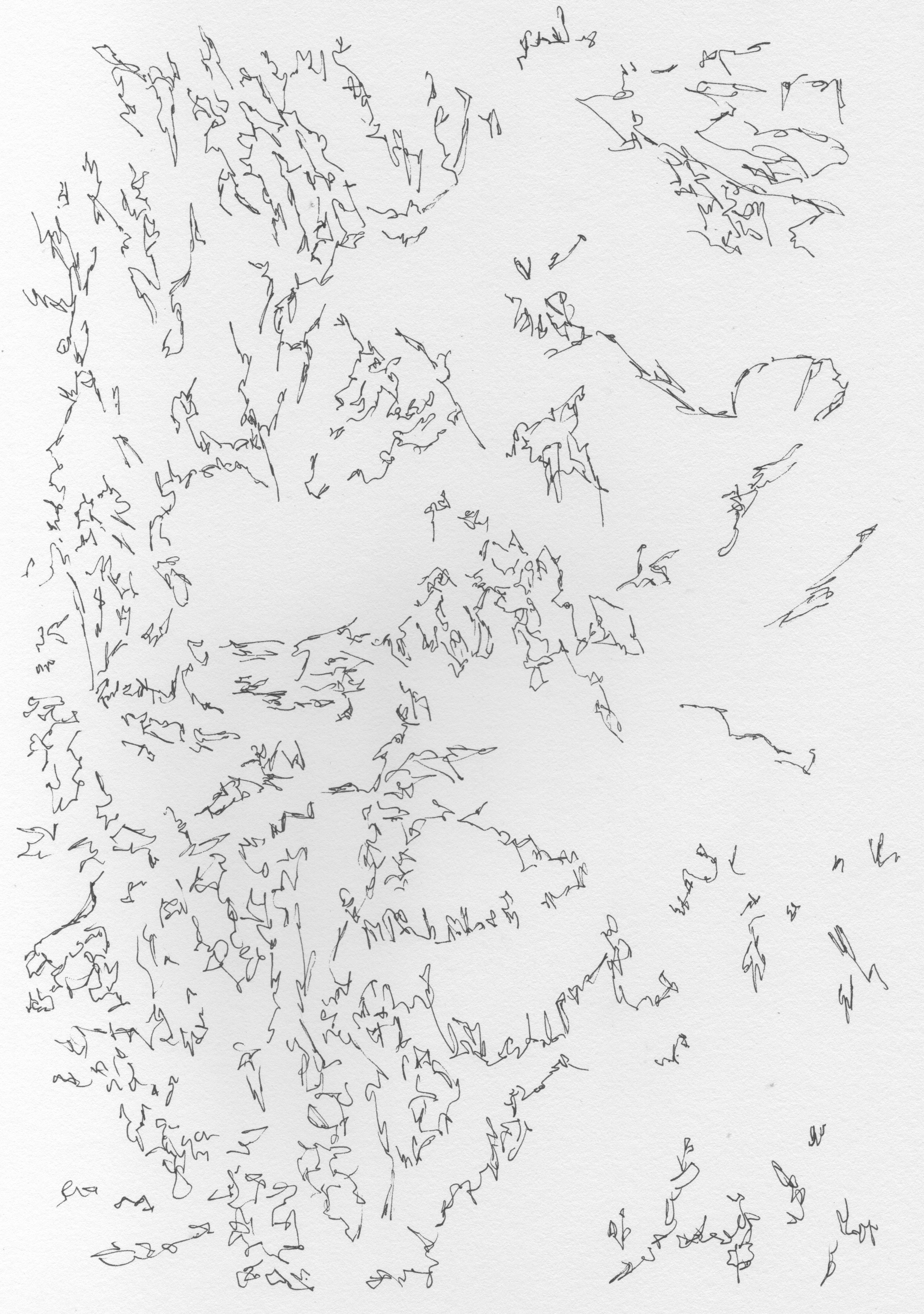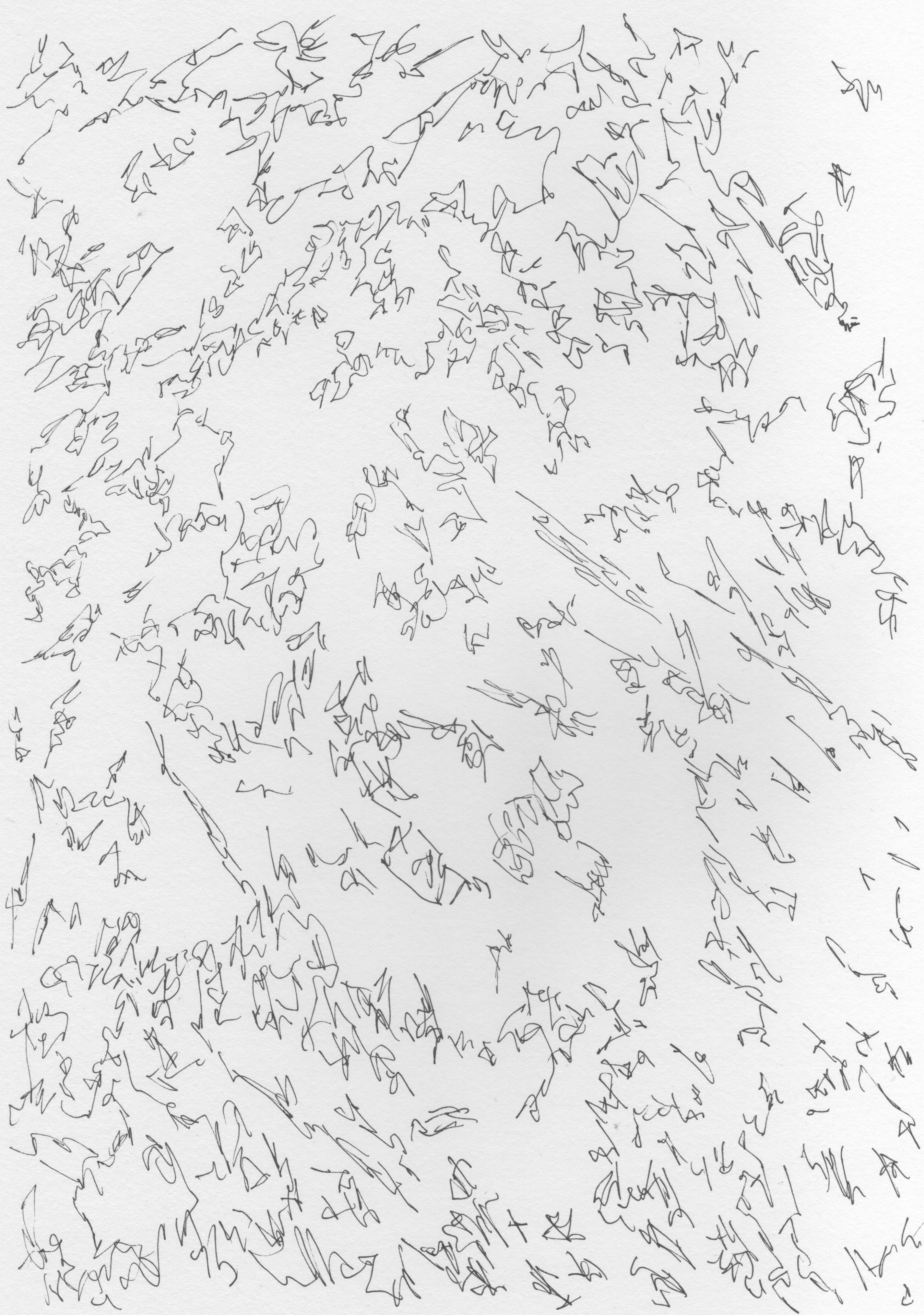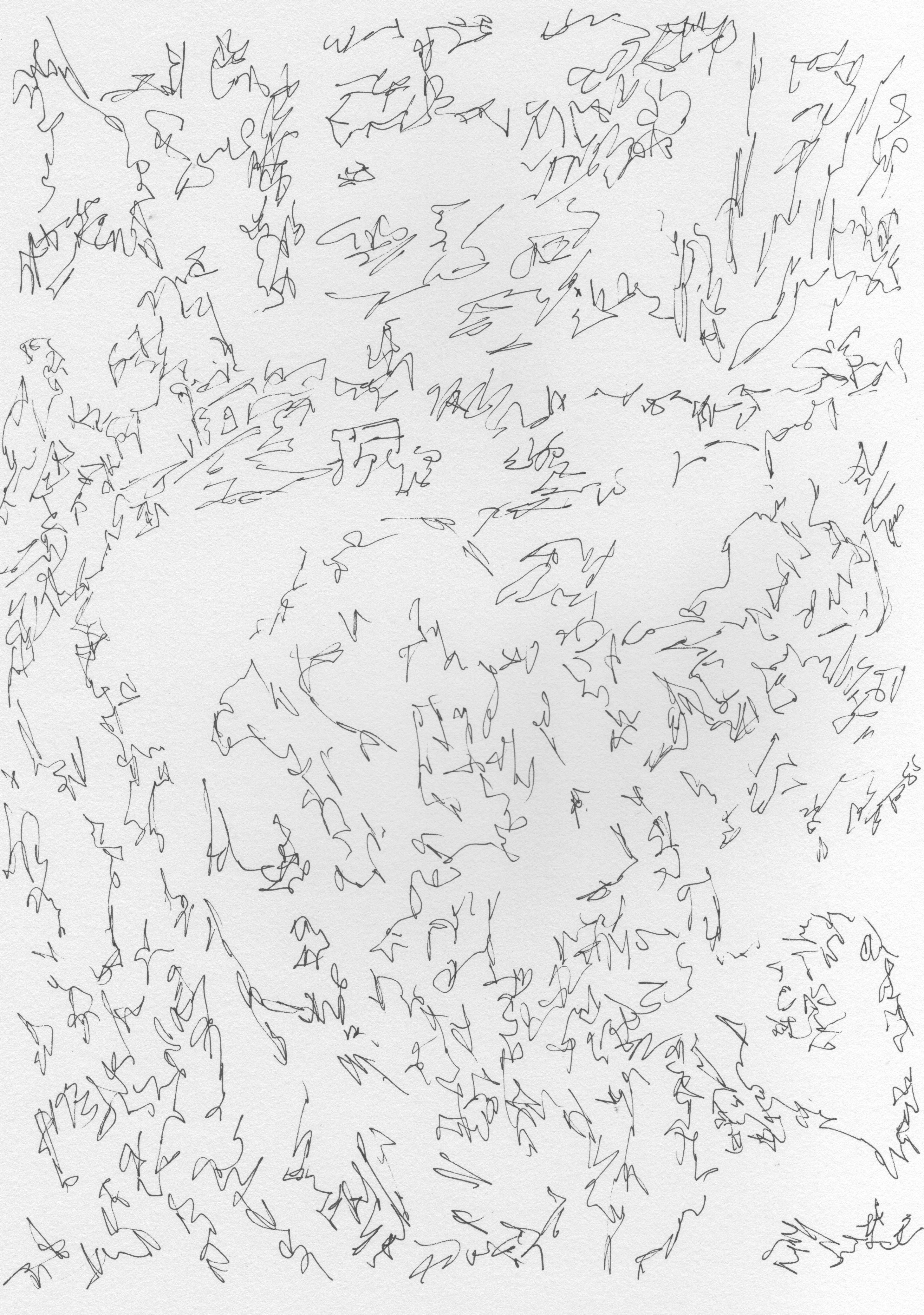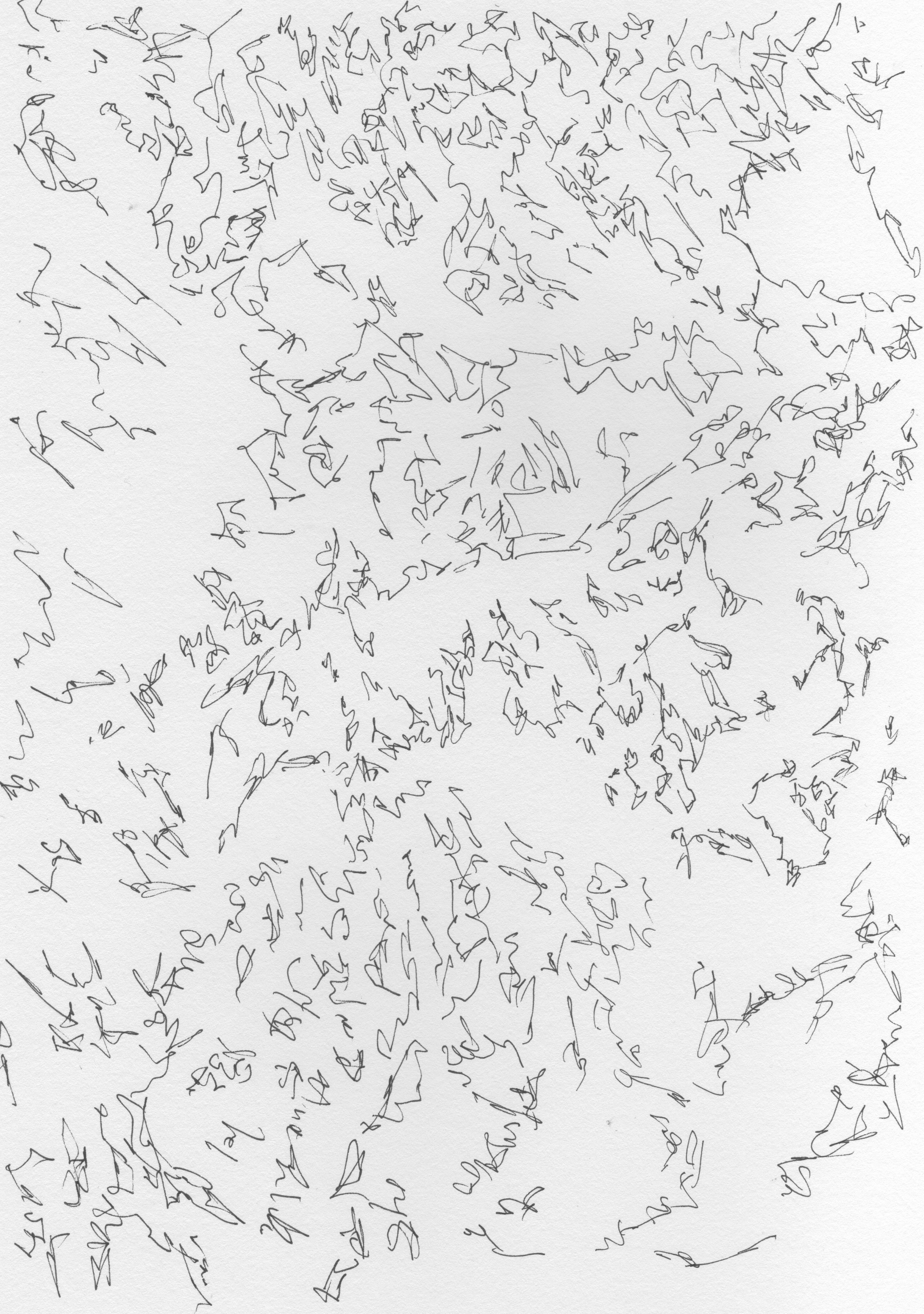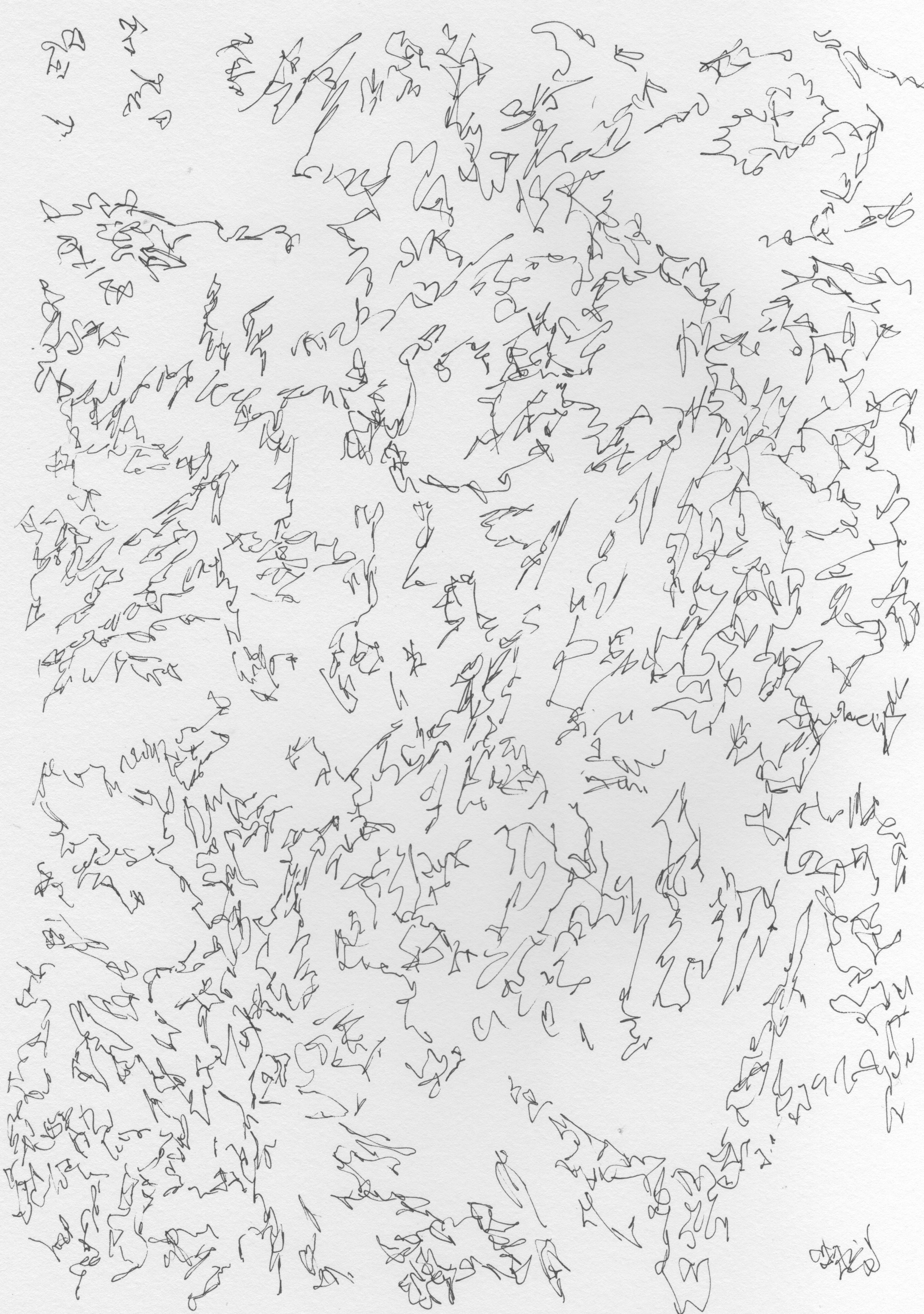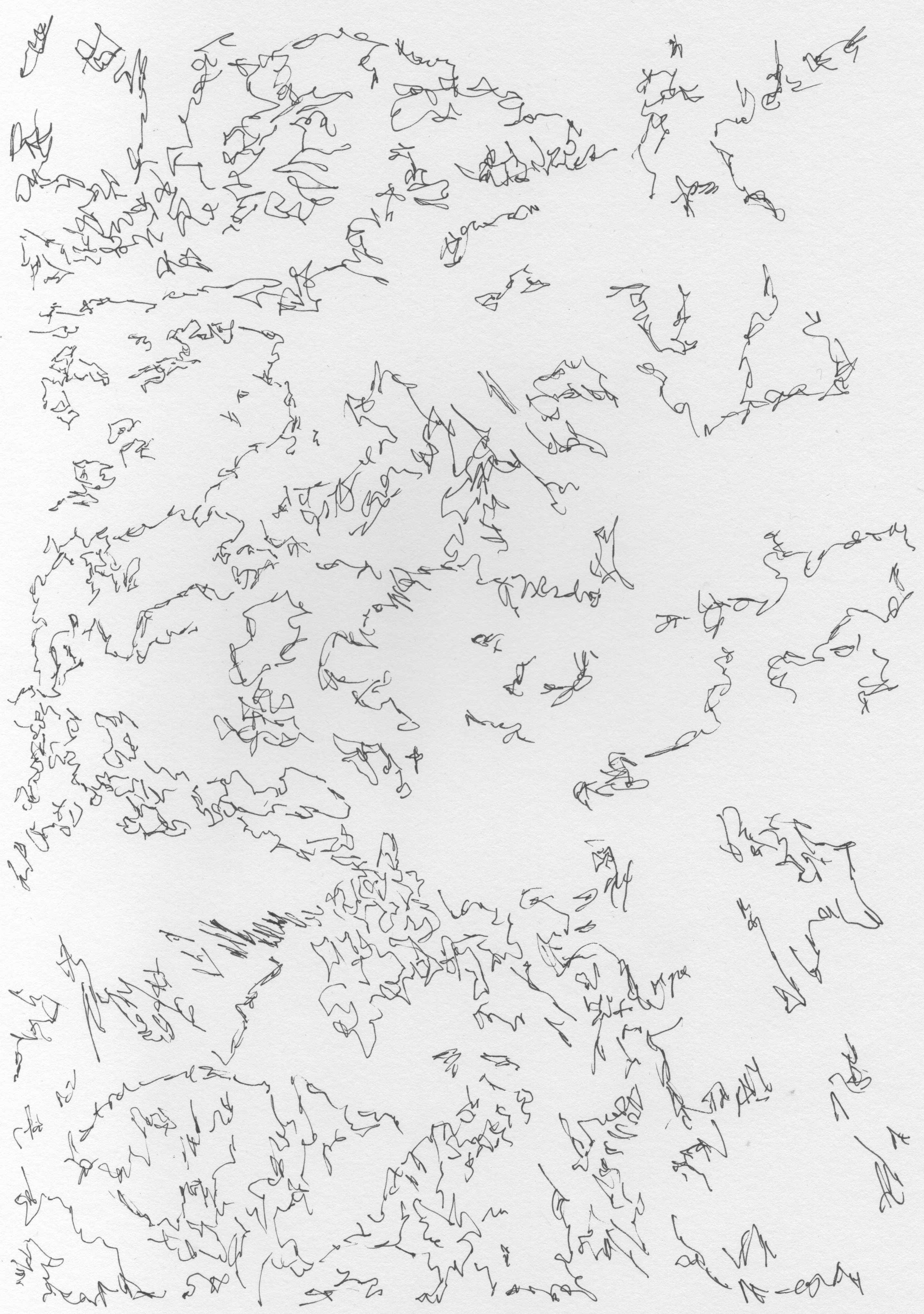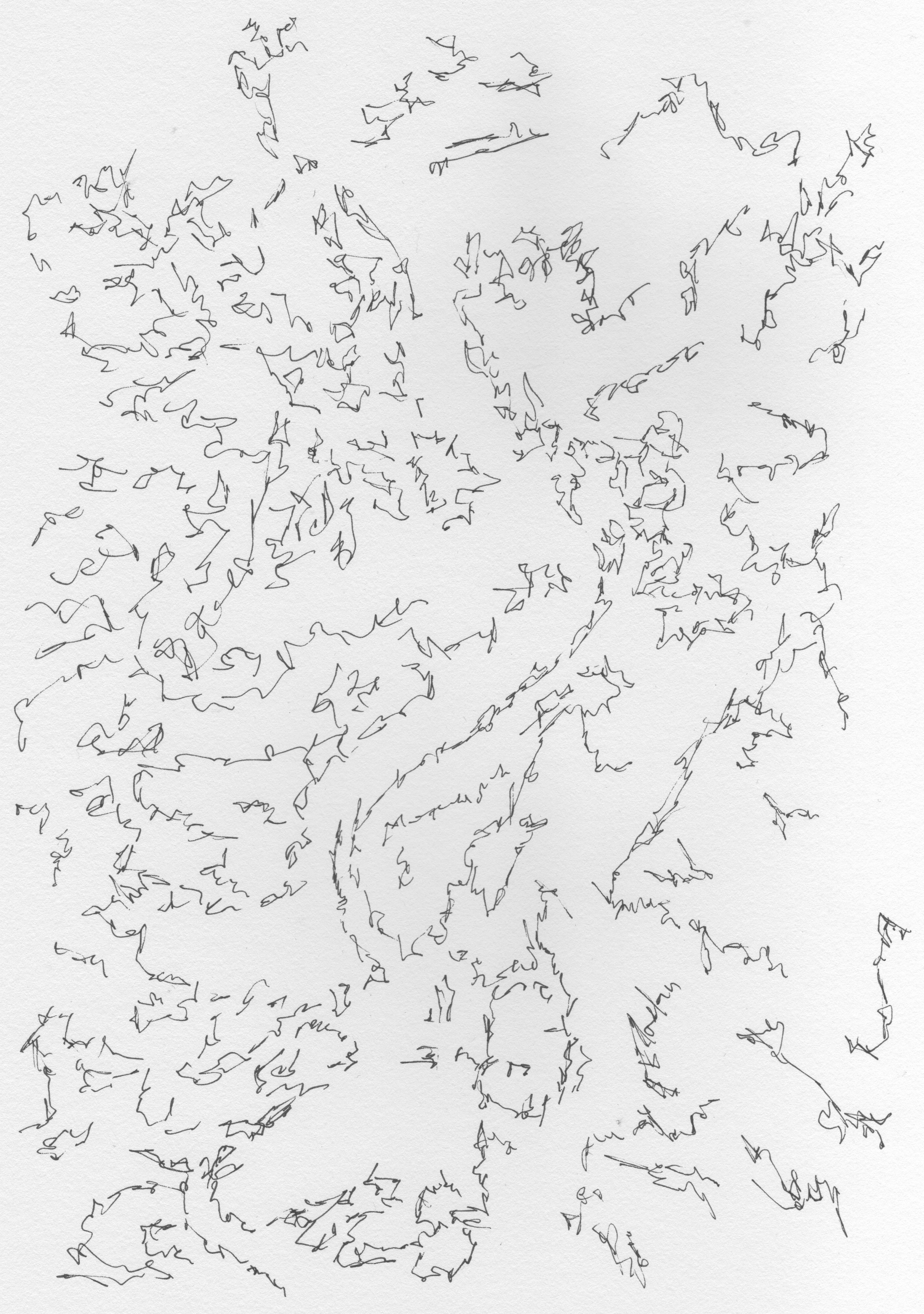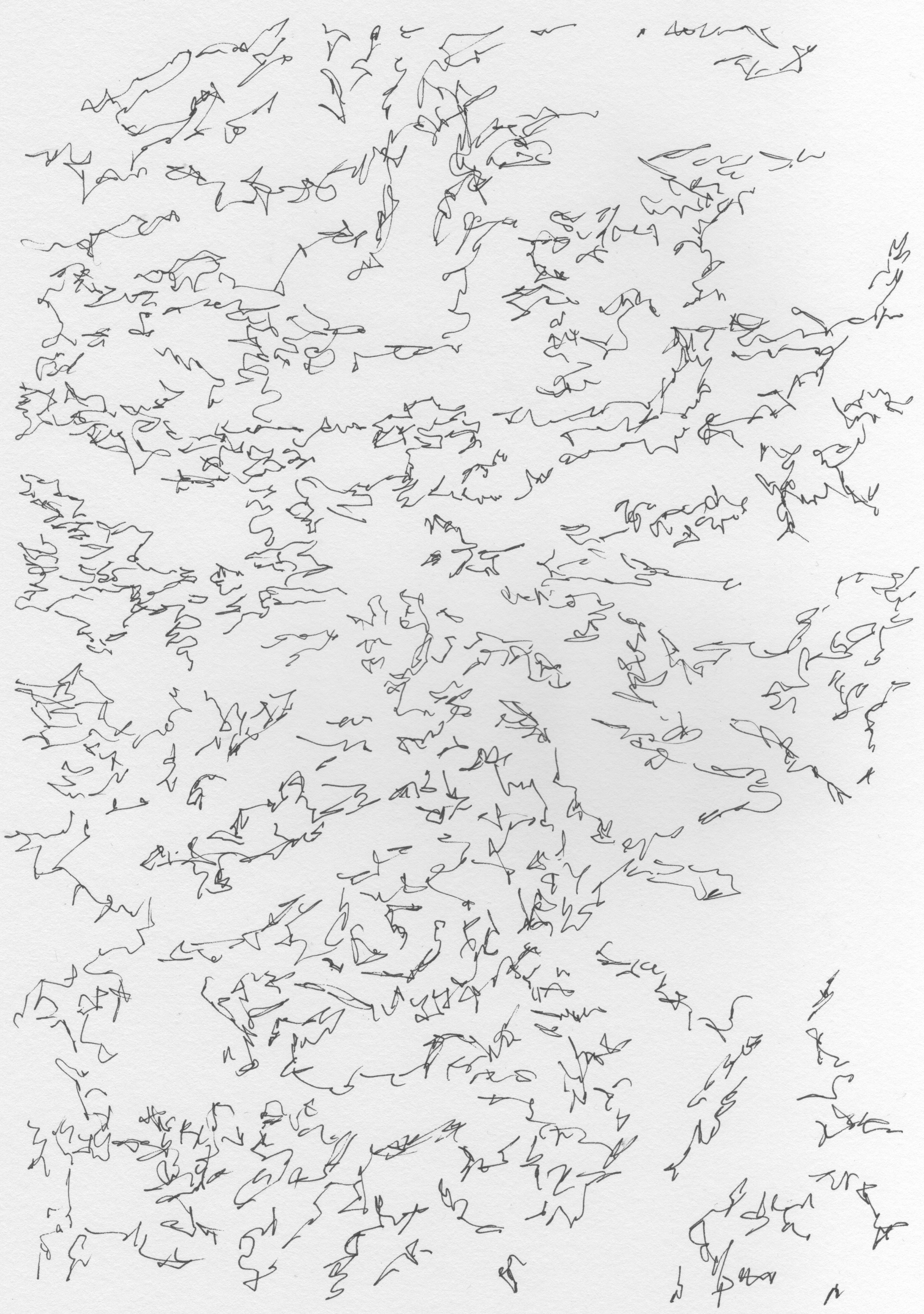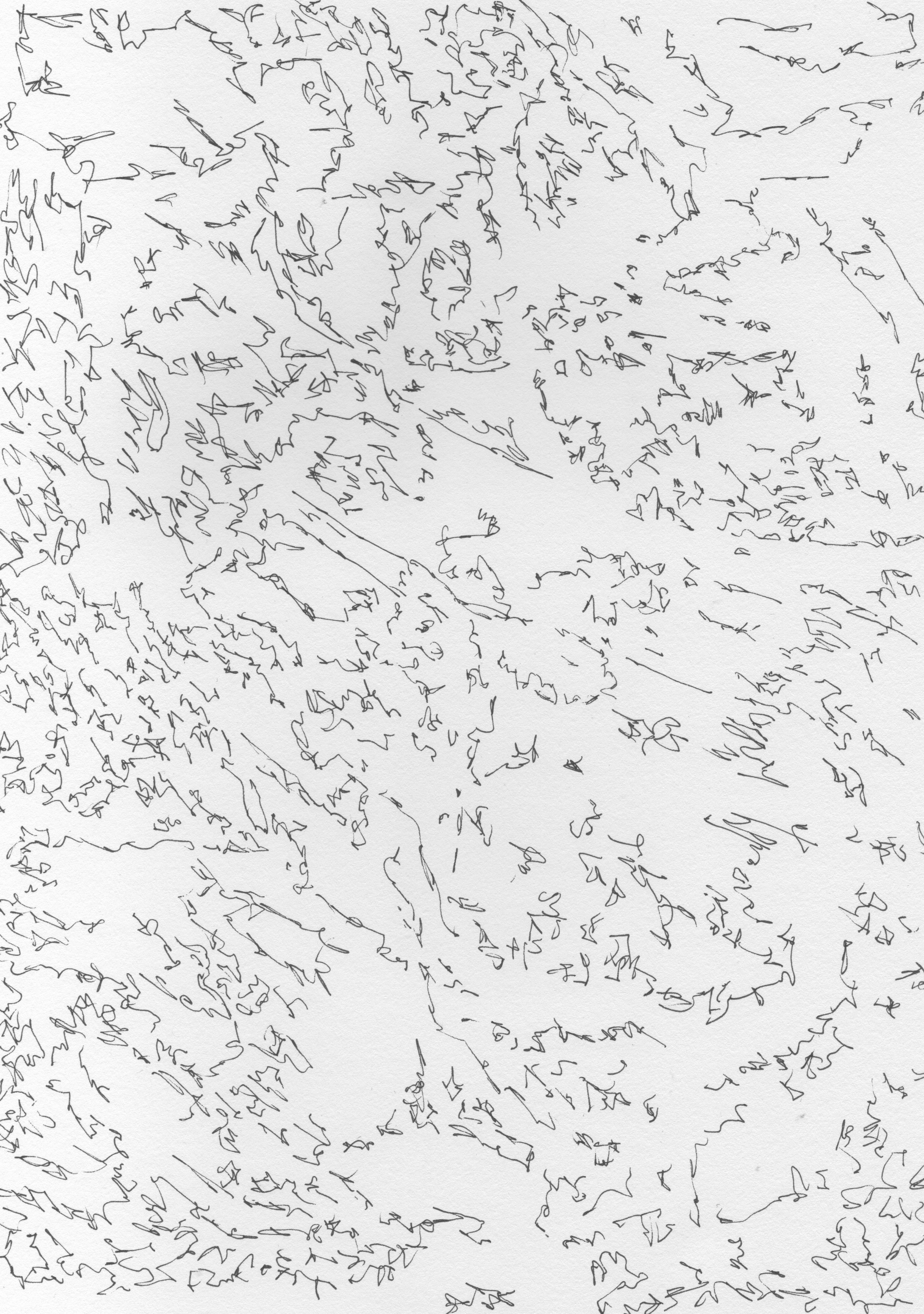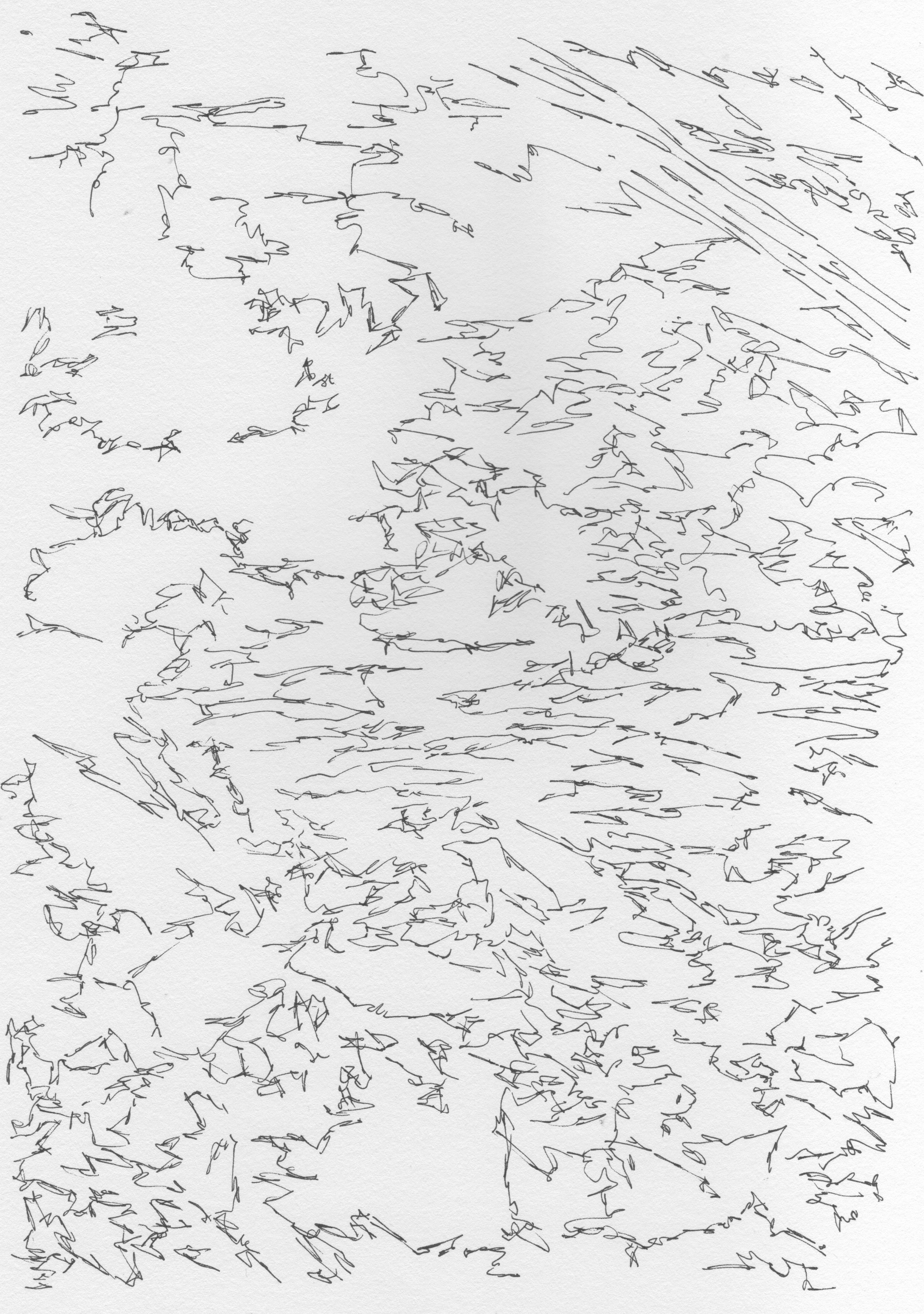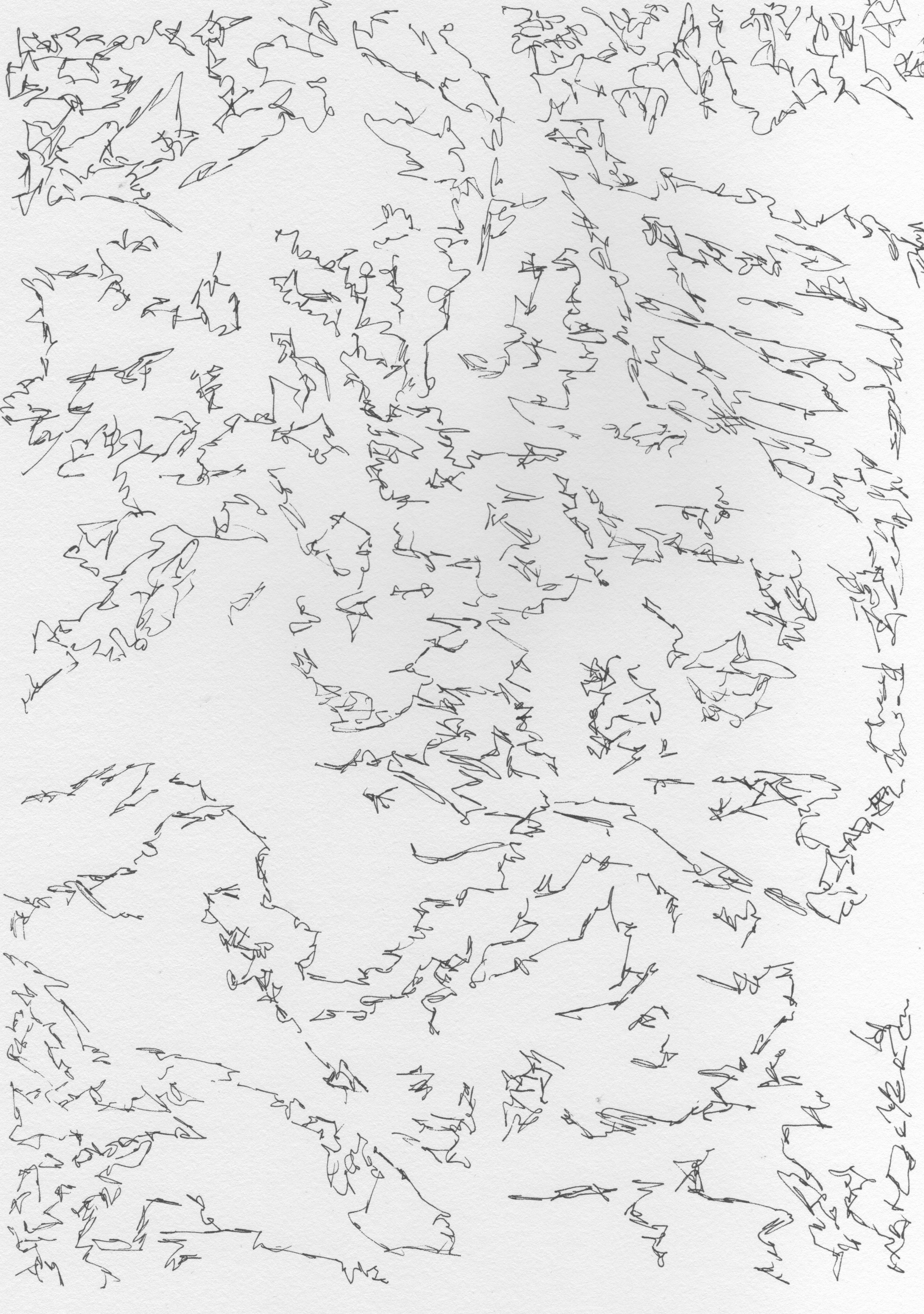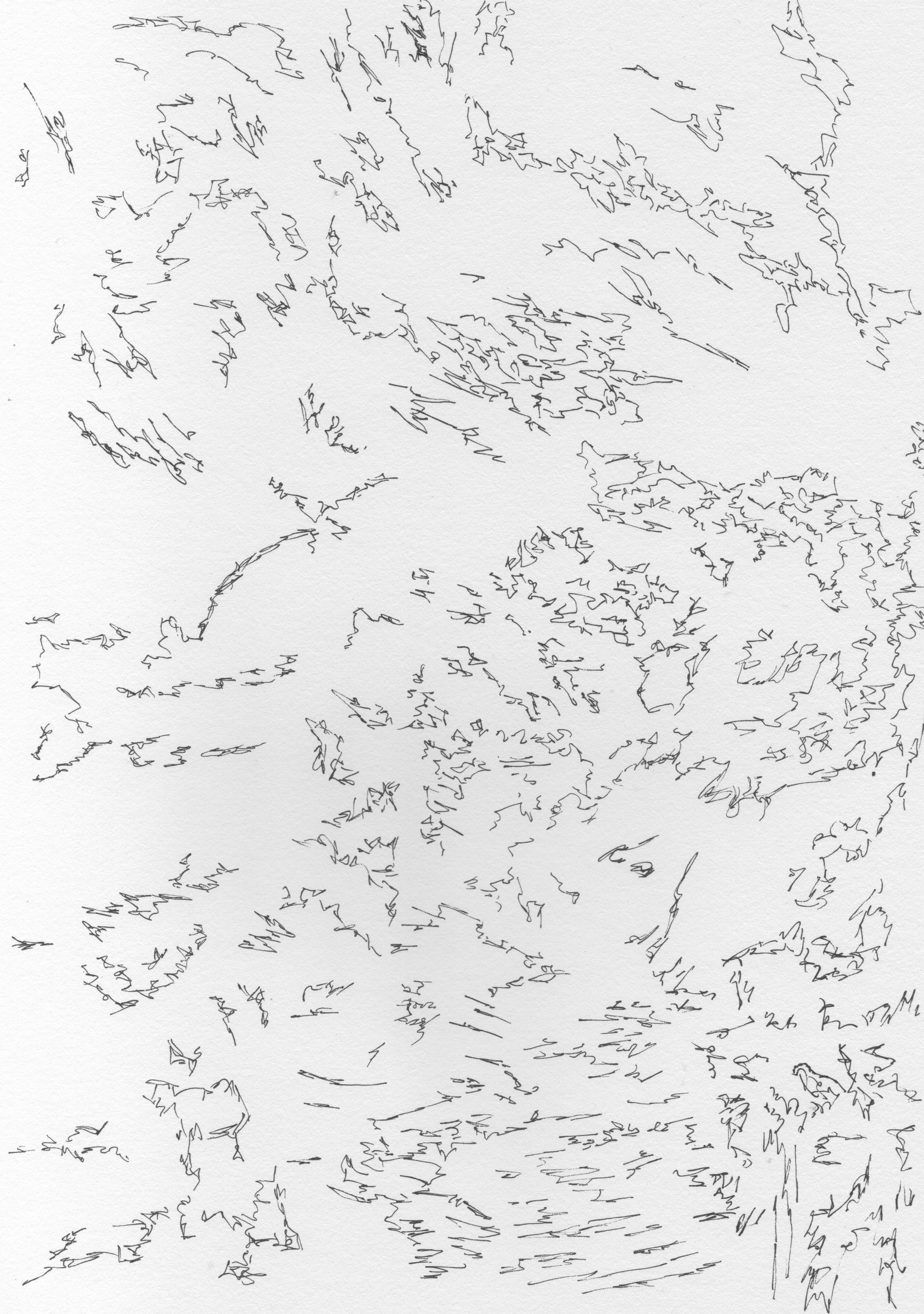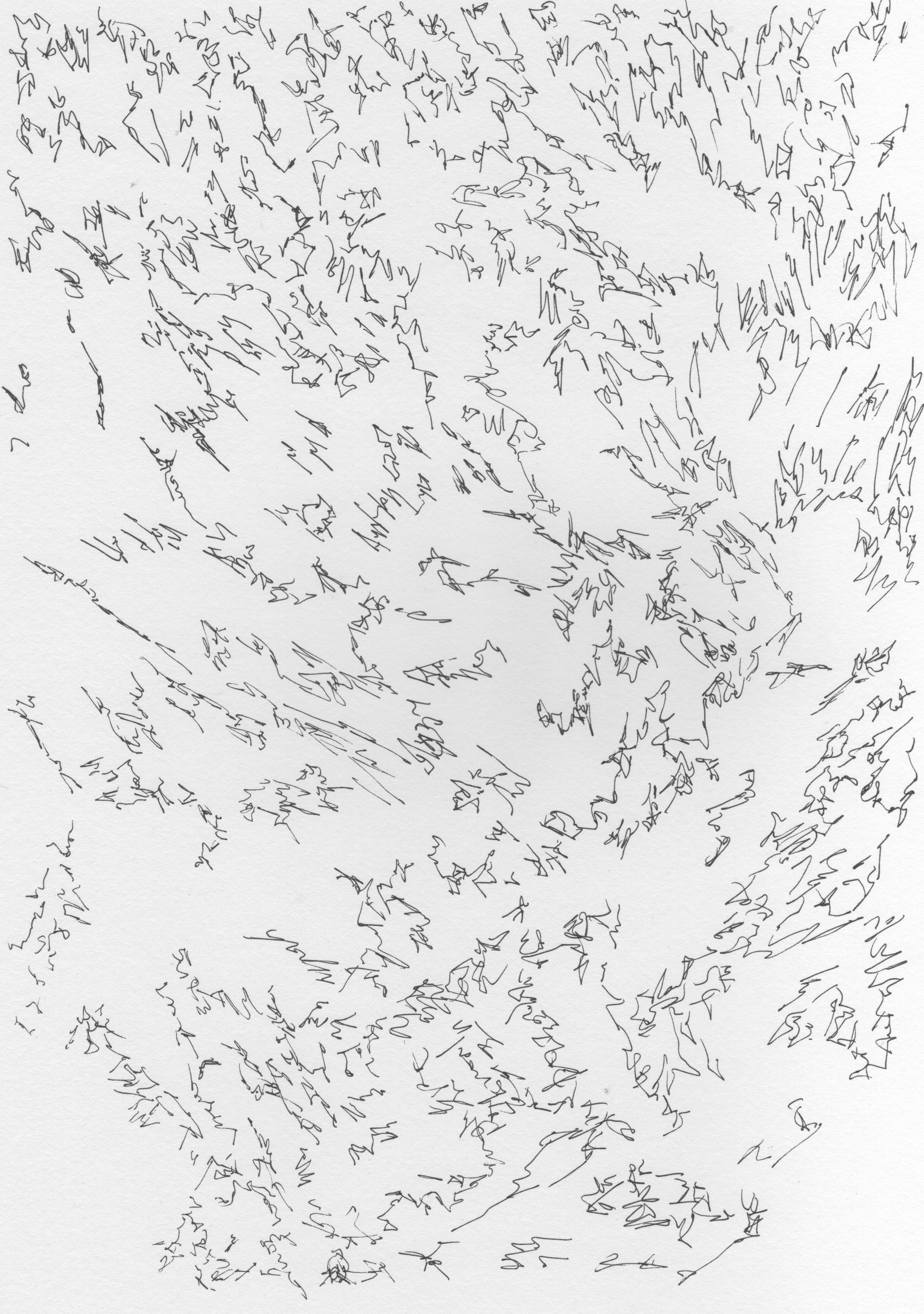 Wall Drawings no. 1-24, ink on newsprint, 210 x 297mm.